In the most competitive match of the year, TMNT went up against TMNS today!
After a few lackluster games captained by an unprepared, undeserving, and uncaring zaknafein, TMNS looked for new leadership under the banner of Bebop's Golden Mutated Pig Anus.
The game, was Acts of Cruelty.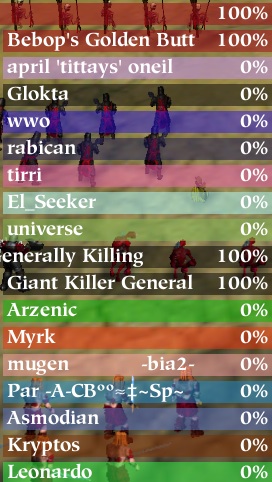 Bebop decides not to get soulless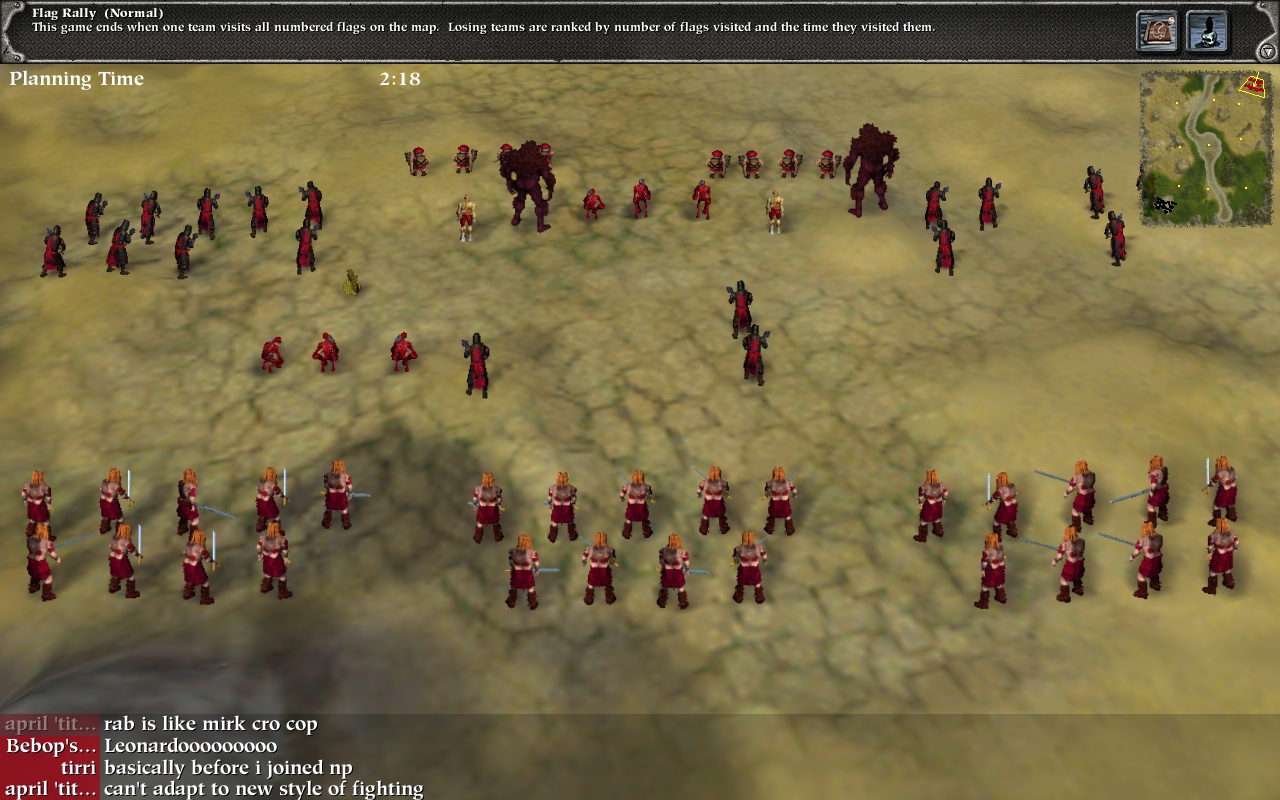 Whereas GKG decides soulless are more useful than thrall elite (he will be proven wrong!)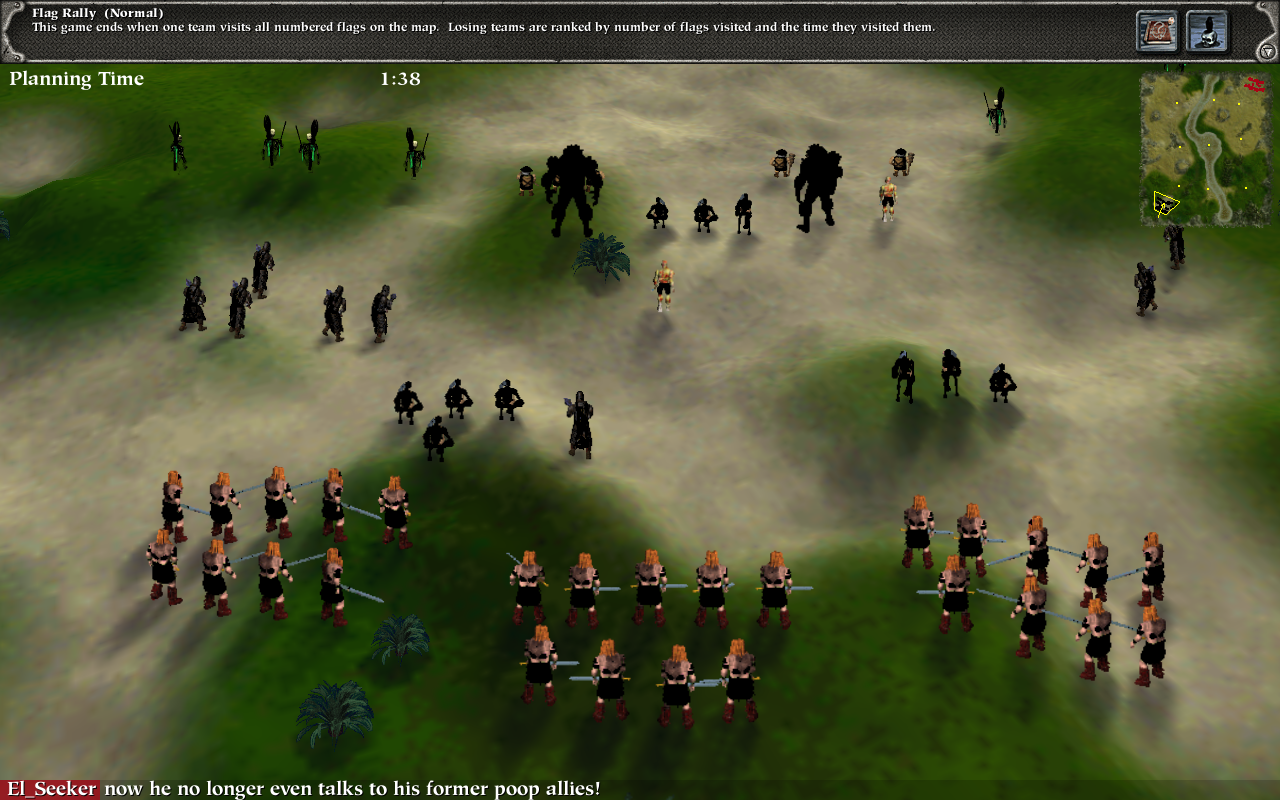 The game starts with tirri making a promise that if TMNS wins the game, he'll play with them in MWC. However since Limp has been trying to recruit tirri for the last two months, Zak makes a chilling prediction.

As the game starts to take shape, its Asmodian/Kryptos (2 morts) facing off against Zak/Adrenaline (3 morts) to the south.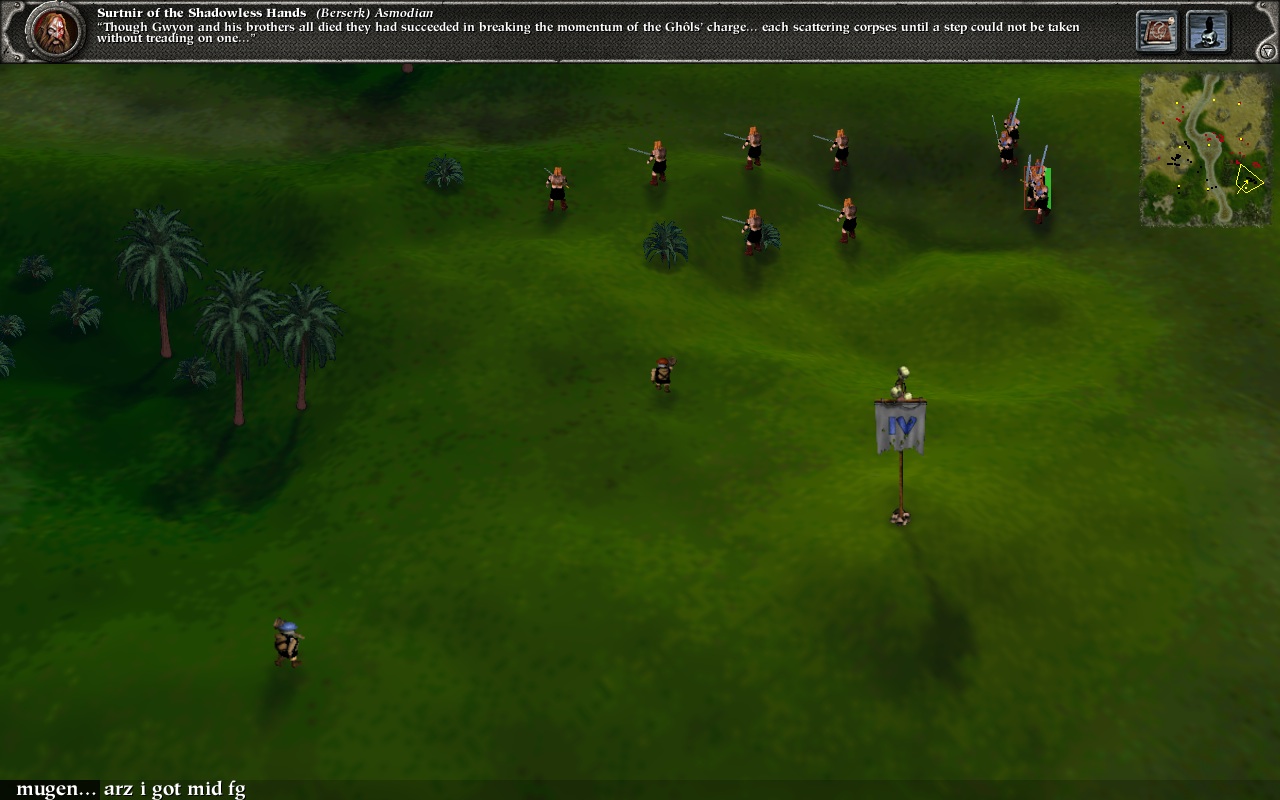 To the north its myrk, paris, and arzenic (3 morts, 1 fg), against seeker and shaister (2 morts and 1 fg).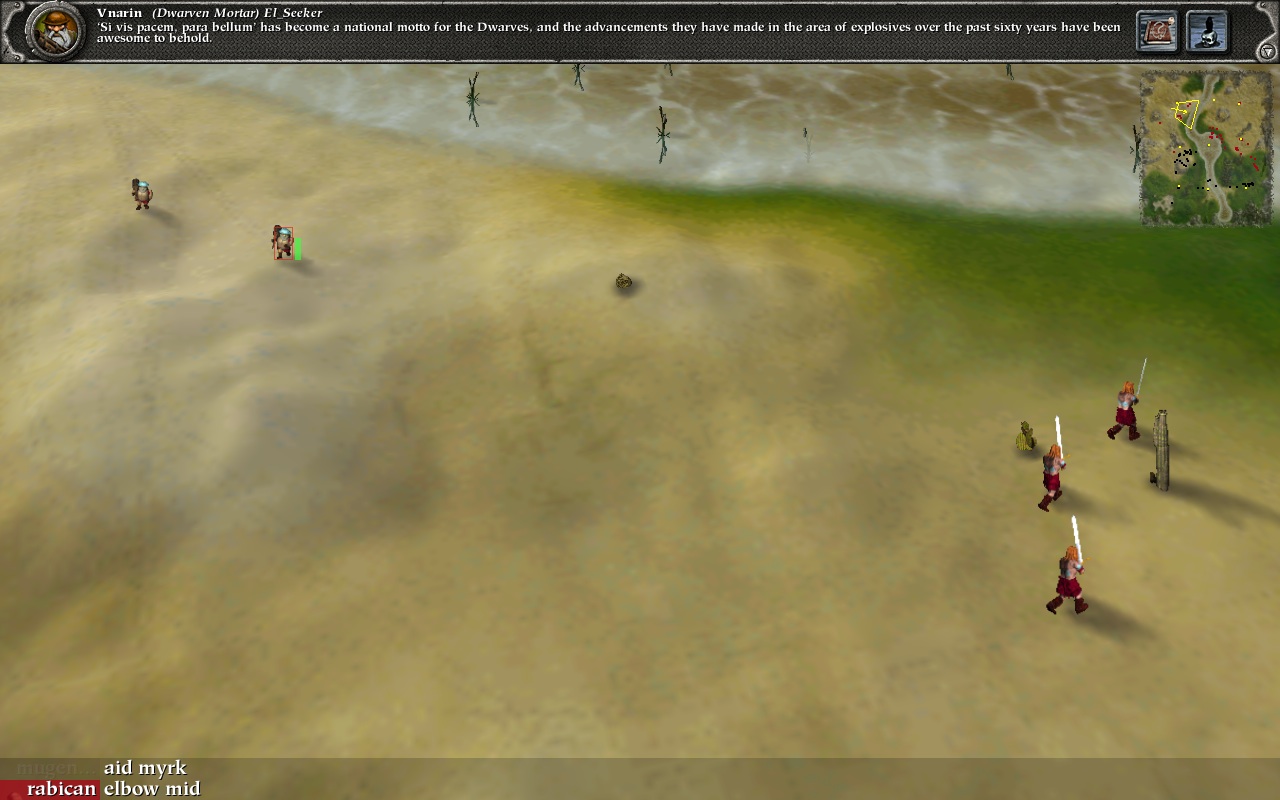 And middle, there is tirri facing off against ew, who he promptly schools in the way of flag tagging.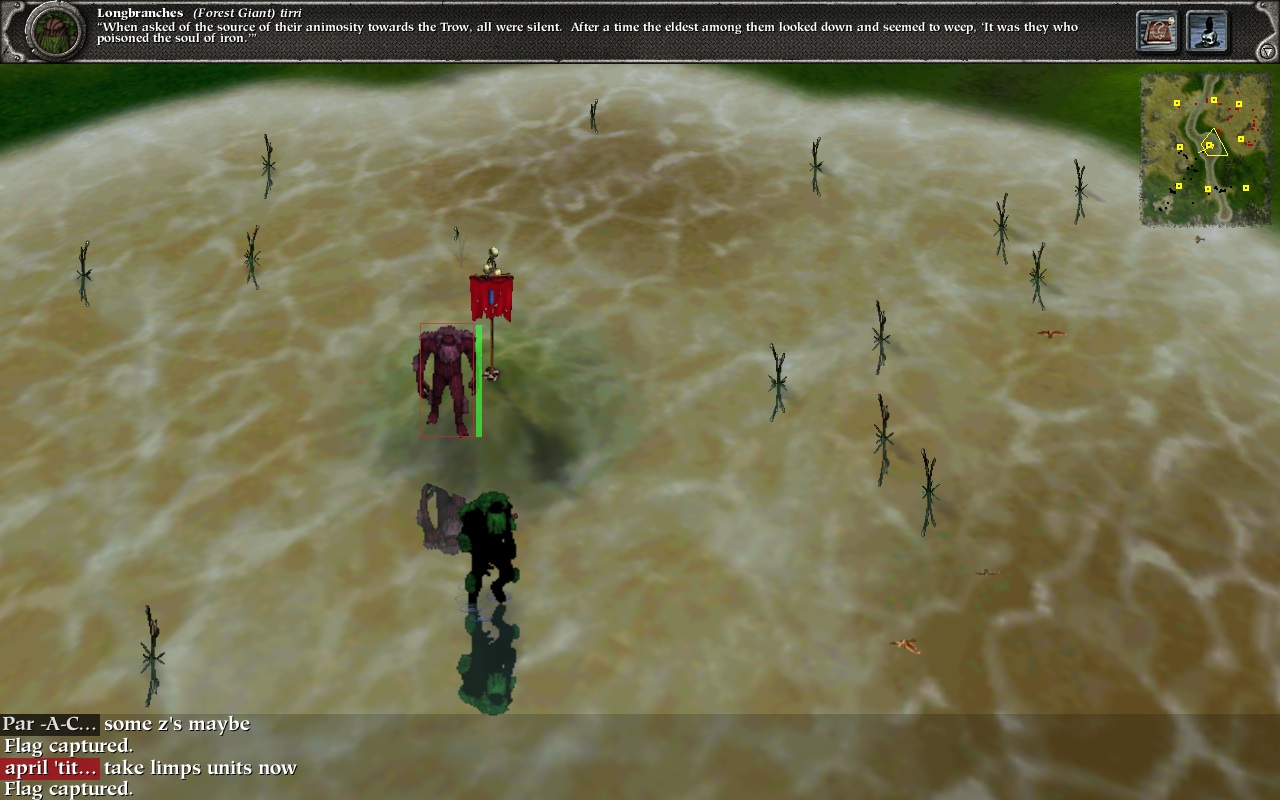 As the game progresses, Adrenaline and Zak push Kryptos/Asmodian off the south flag, both teams trade a couple of mortar dwarves.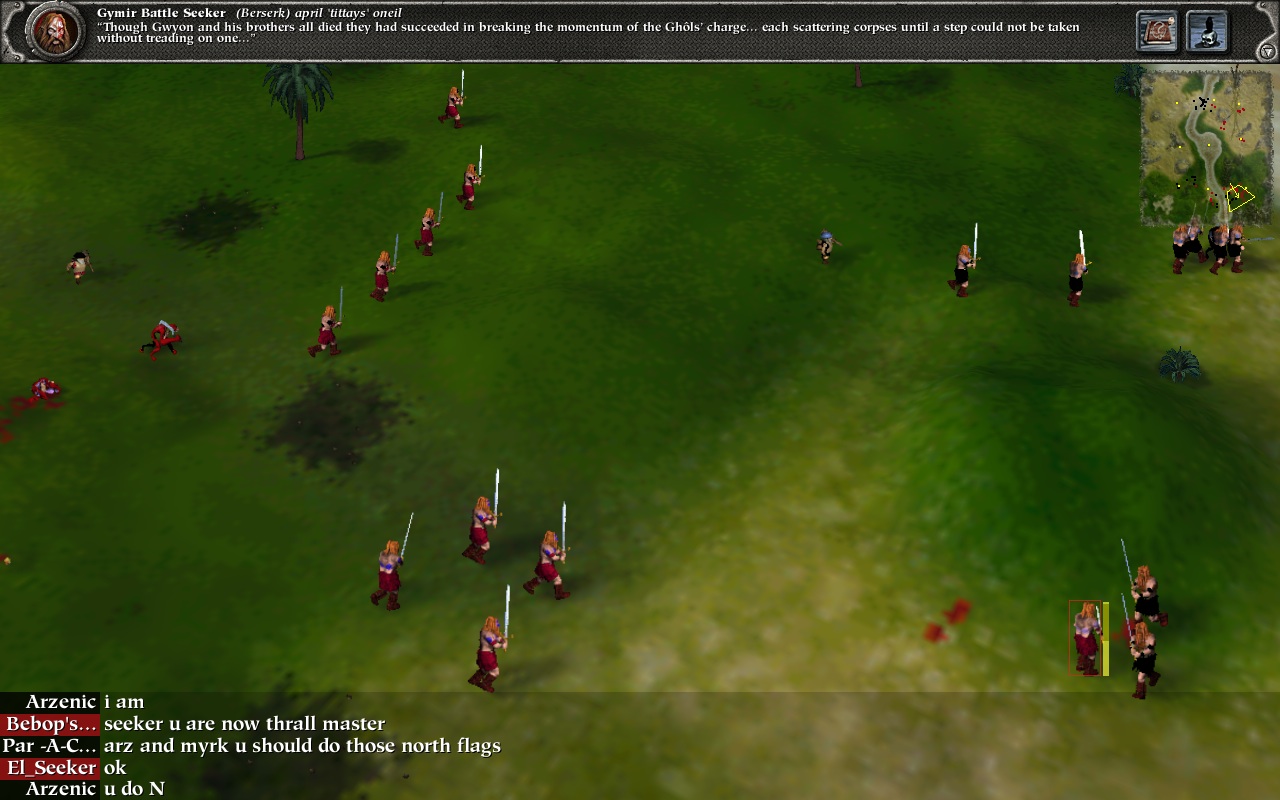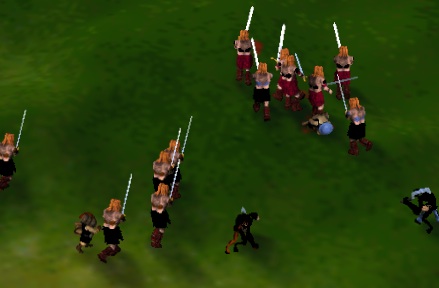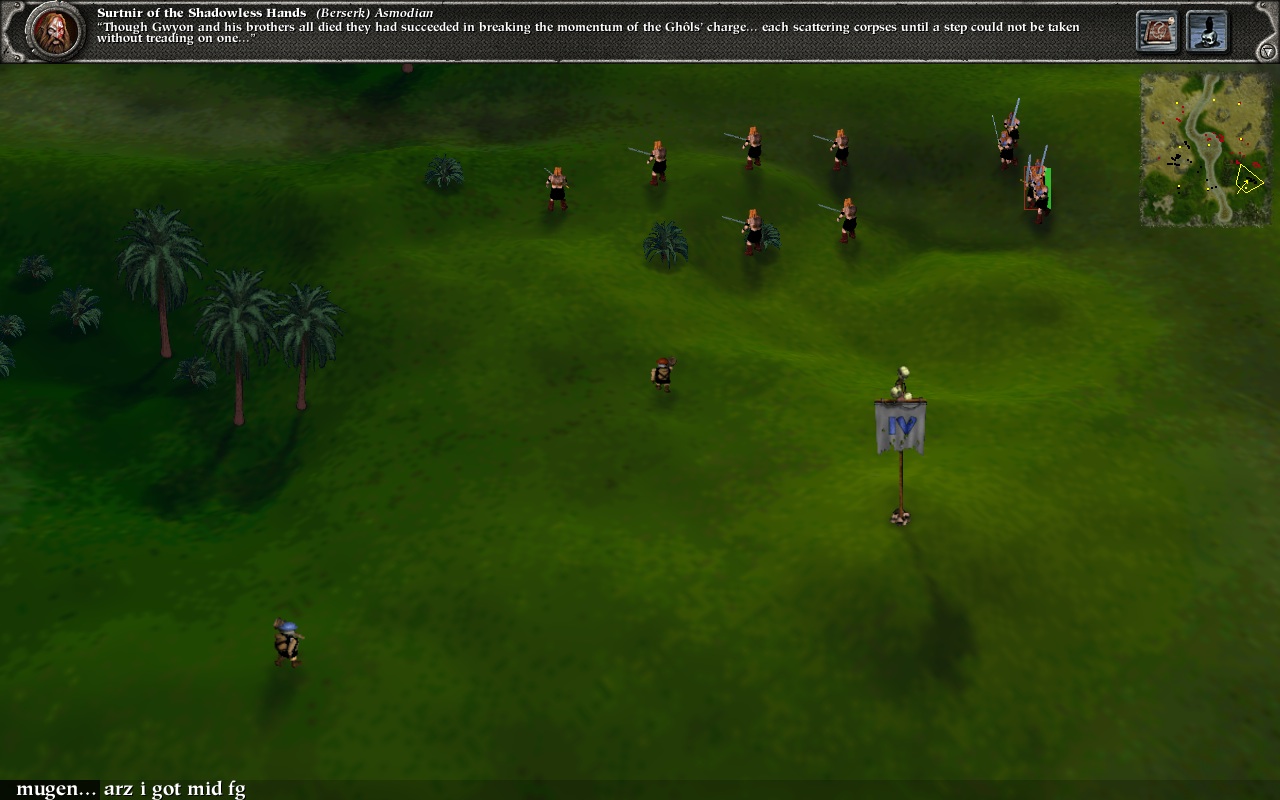 Then to the north, shaister grabs the west-middle flag, meaning victory imminent, is imminent
Arzenic retaliates by chasing Shaister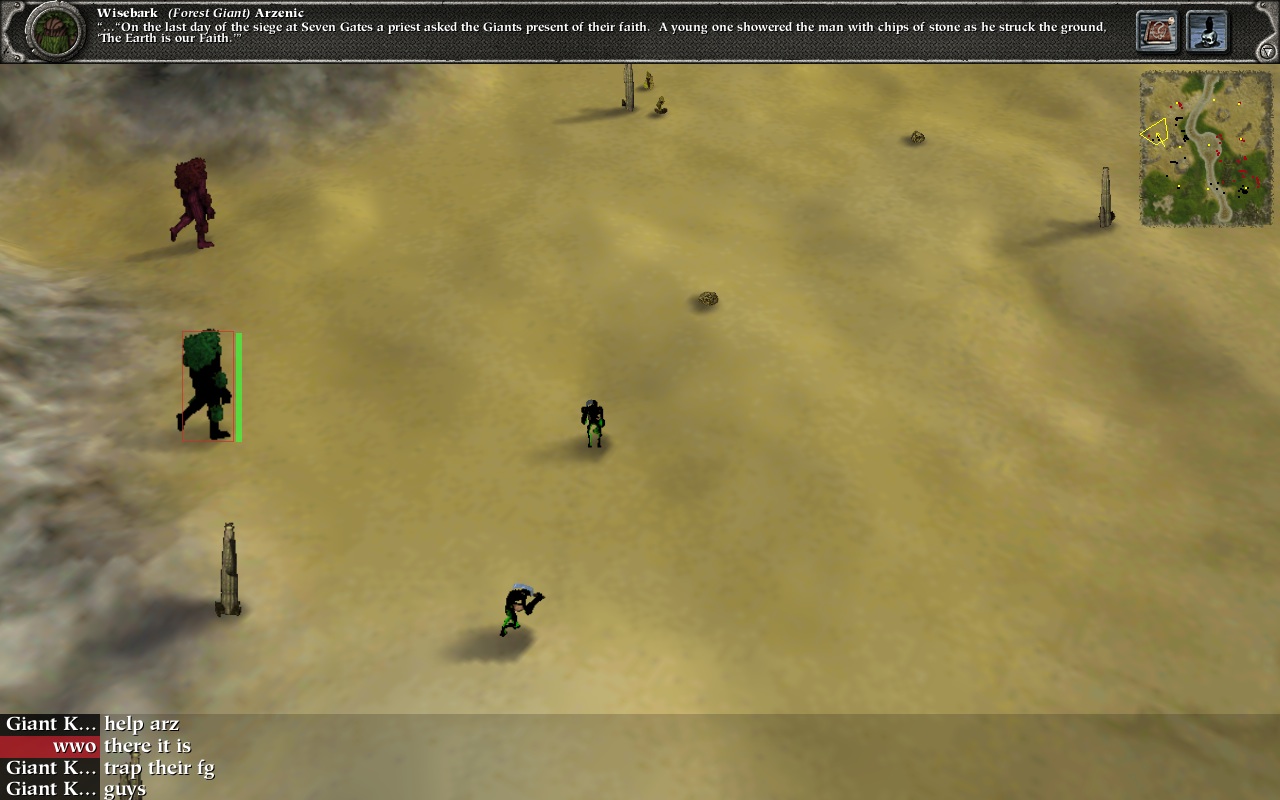 While Paris and Myrk prepare to face off against the formidable seeker (3 zerks, 2 morts)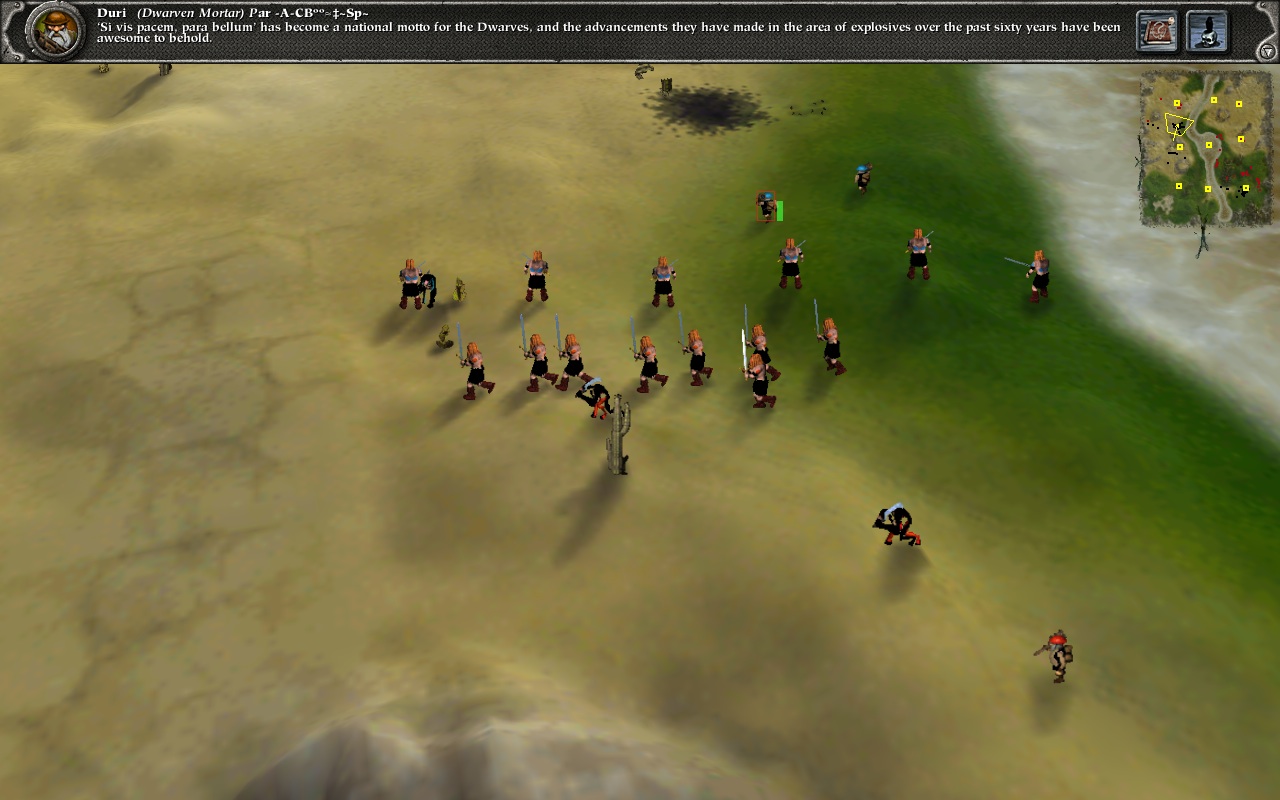 Lets see how that goes!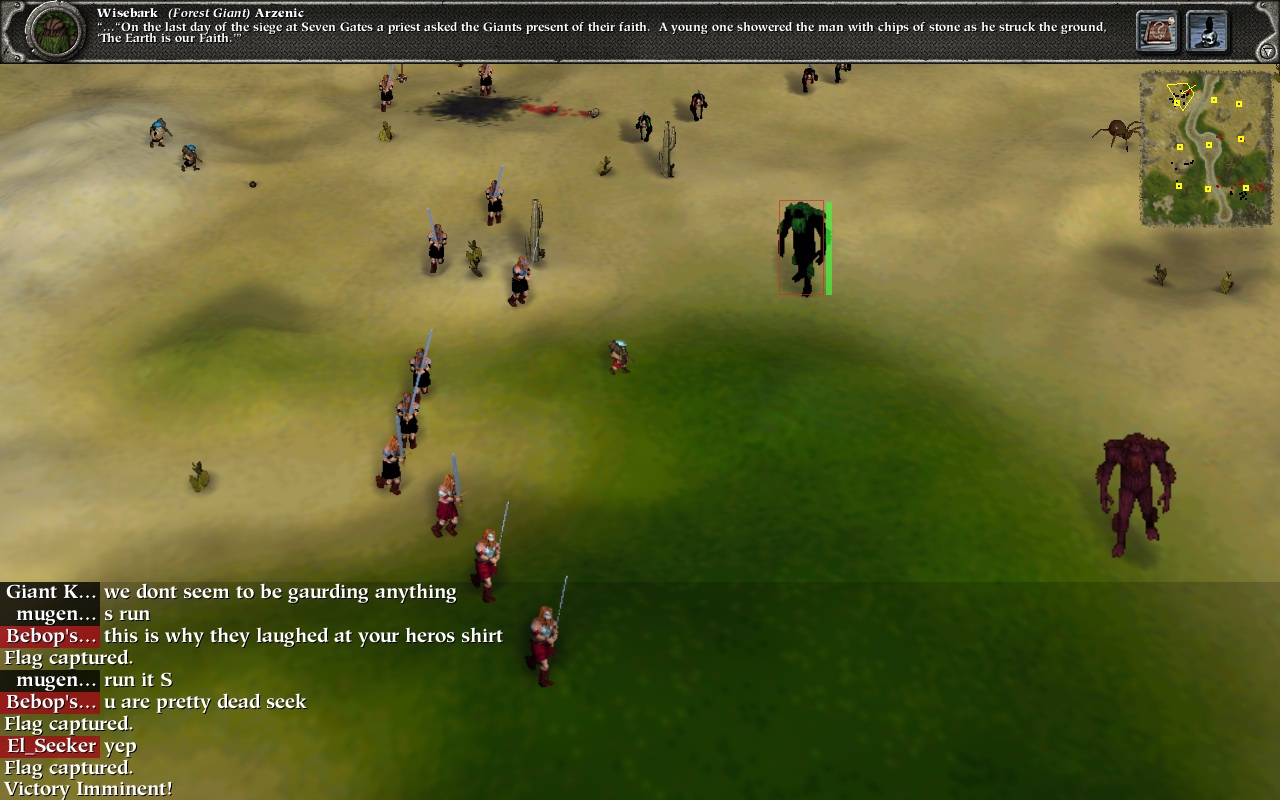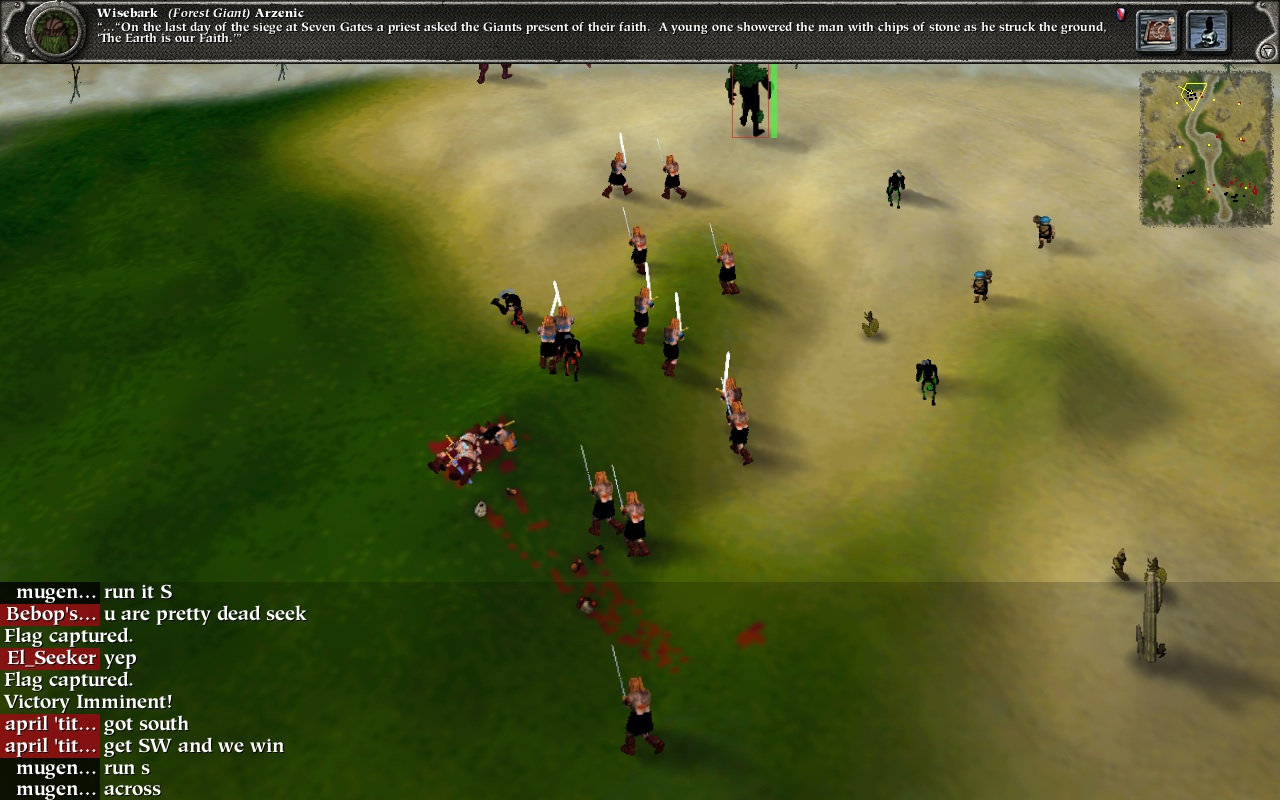 However, Seeker manages to find the bright side of any misfortune, so who is the real winner of this engagement?

Using the momentum gained from slaughtering seeker, Myrkridon, Paris, and Arzenic loop around the map grabbing flags and getting victory imminent! TMNS have nothing to fear, however, because the notoriously clutch limp is guarding their last flag with TWO dwarves.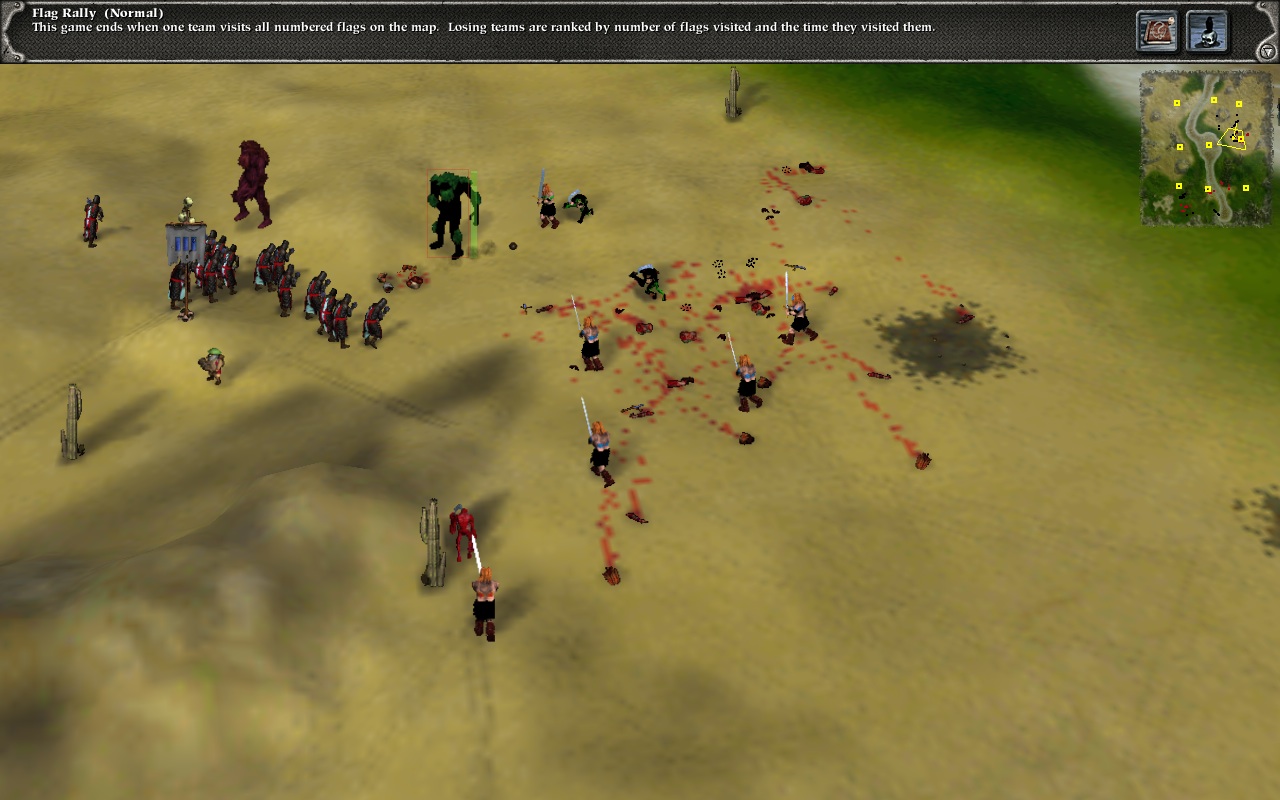 Oh well, that can happen to anyone, at least he still has 1 mort, which means he has a fighting chance!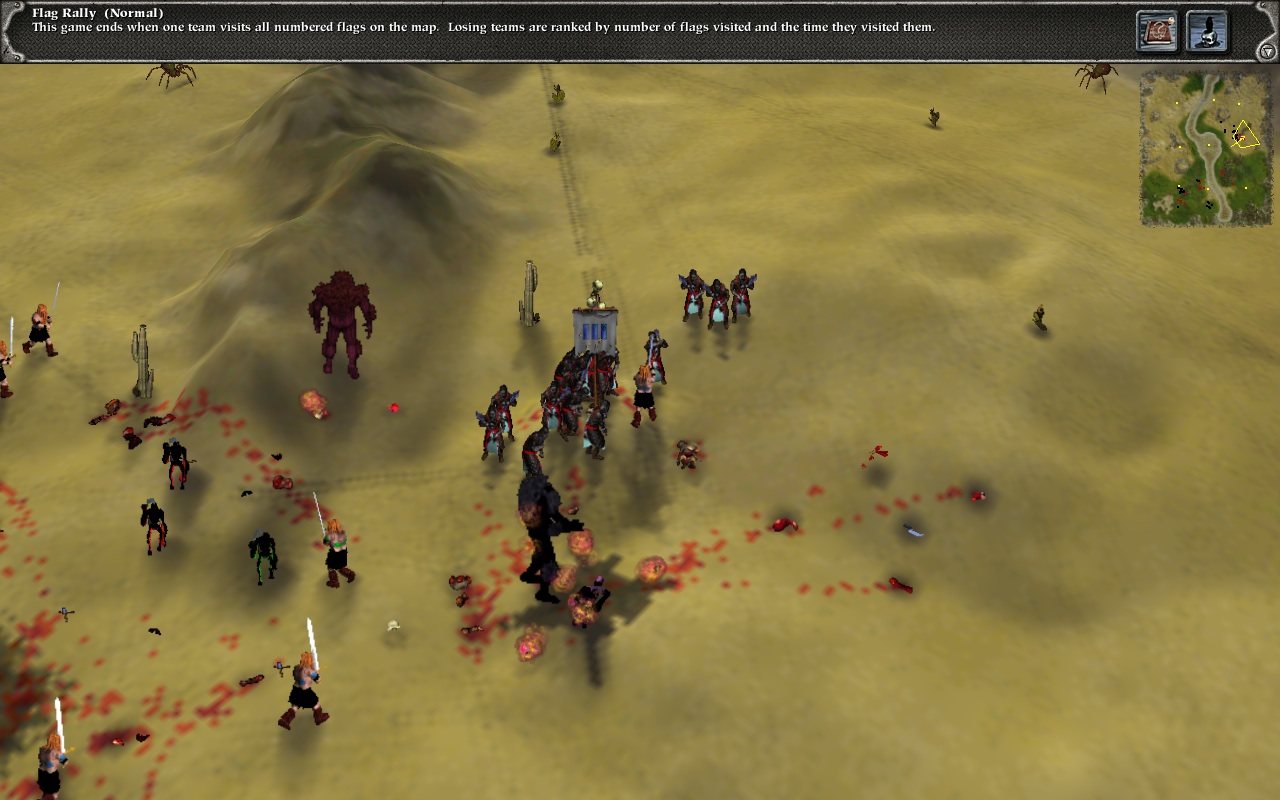 WHAT THE FUCK LIMP! HOW COULD YOU LOSE YOUR DWARVES LIKE THAT?

Oh yeah thats right.
Well that looks like a wrap, TMNT will win the game and limp will surely convince tirri to join Agents. Wait, who owns those zerks?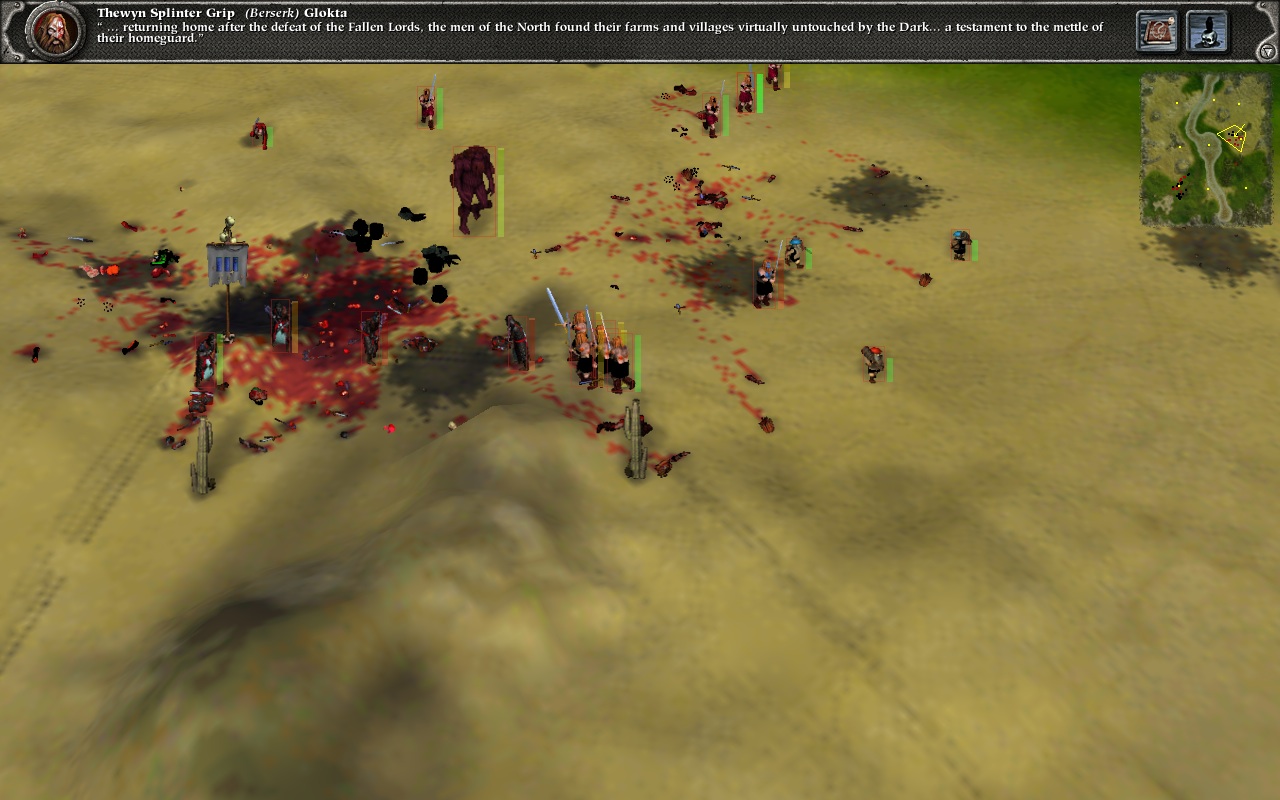 Adrenaline comes to the rescue all the way from vicious battle occurring for TMNT's last flag. With myrk in a vicious zerk vs thrall battle against Seeker the Thrall Master, this should be a close fight.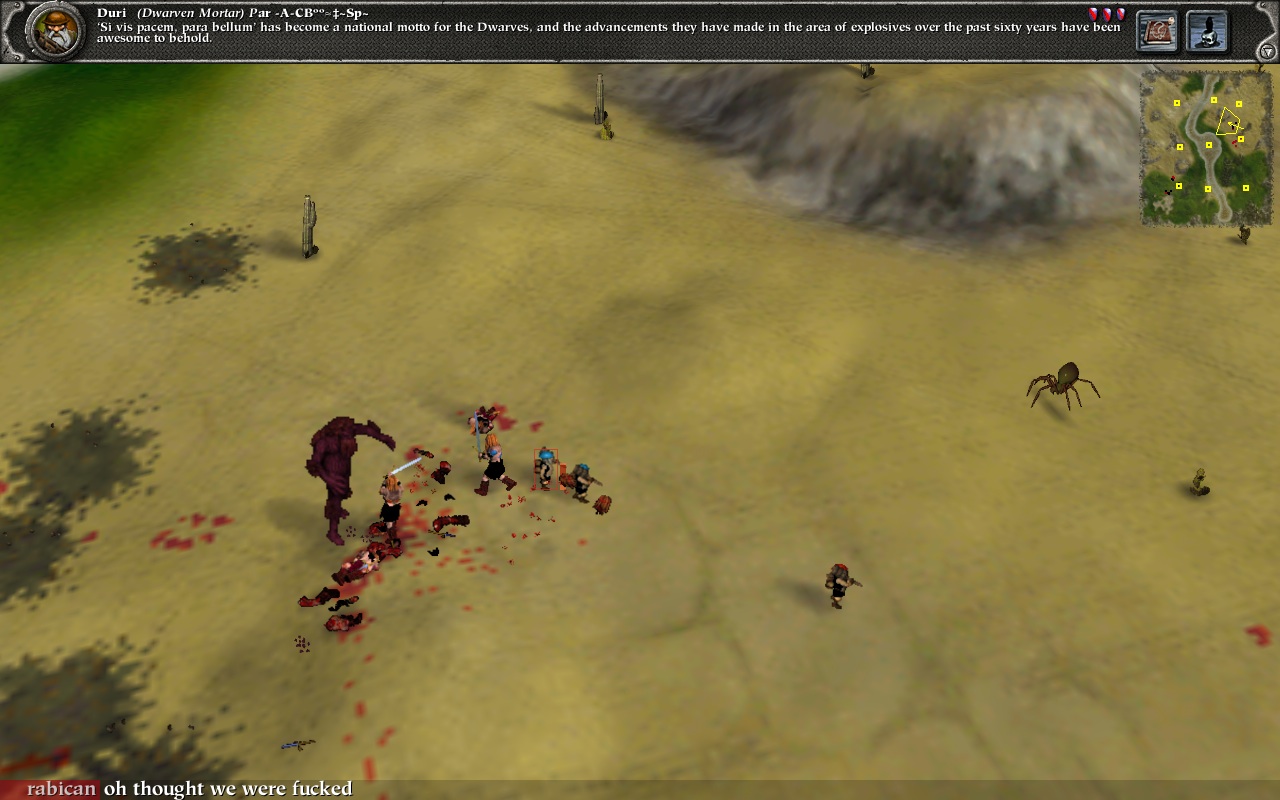 Thats right, just when you thought we were fucked, the amazing shaister shows off his 5 ball gianting!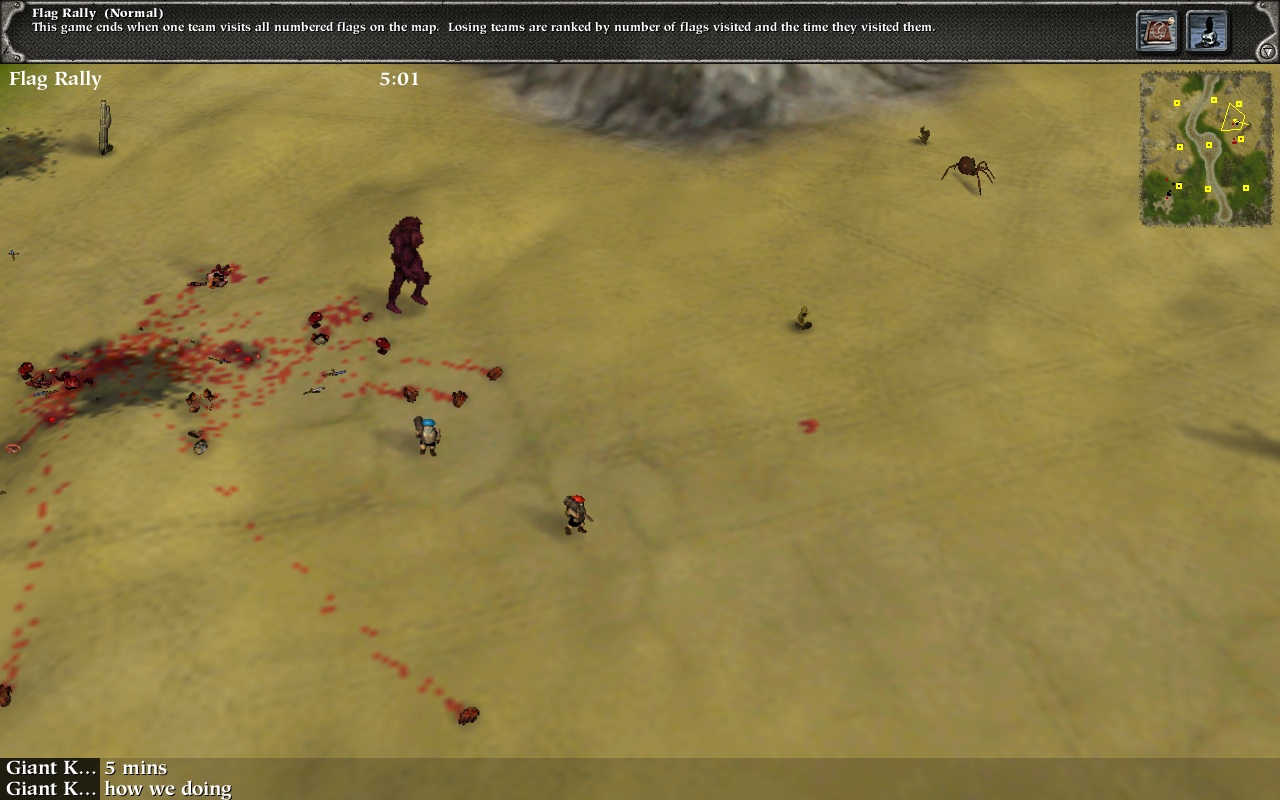 TMNS, confident in Seeker, leave 3 thrall on the flag, as Tirri comes mid to rendezvous.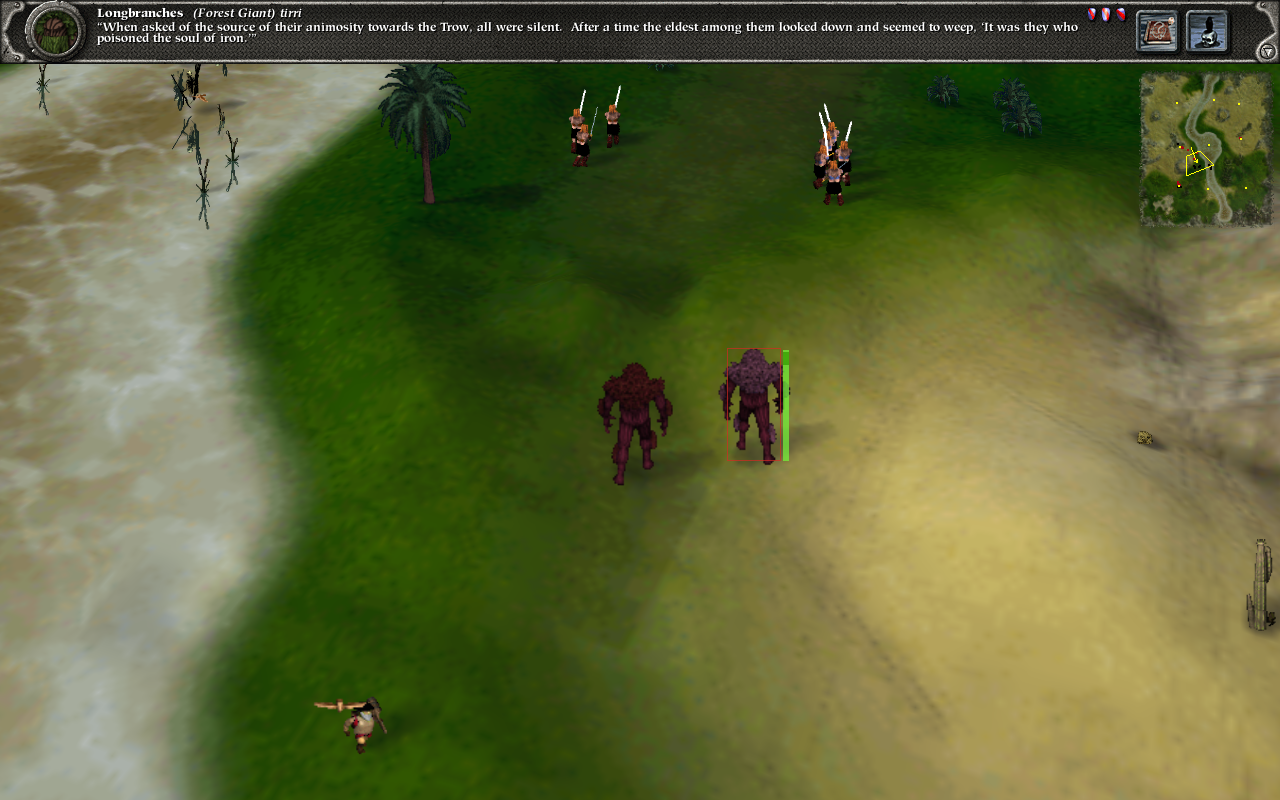 Oh shit, that means we have tirri AND shaister gianting at the SAME time?
SIDE BY SIDE? RIGHT NEXT TO EACH OTHER? Okay I'm sorry but I have to say this looks pretty bad for TMNT right now. Shaister and tirri head over to mop up some zerks that adrenaline is chasing.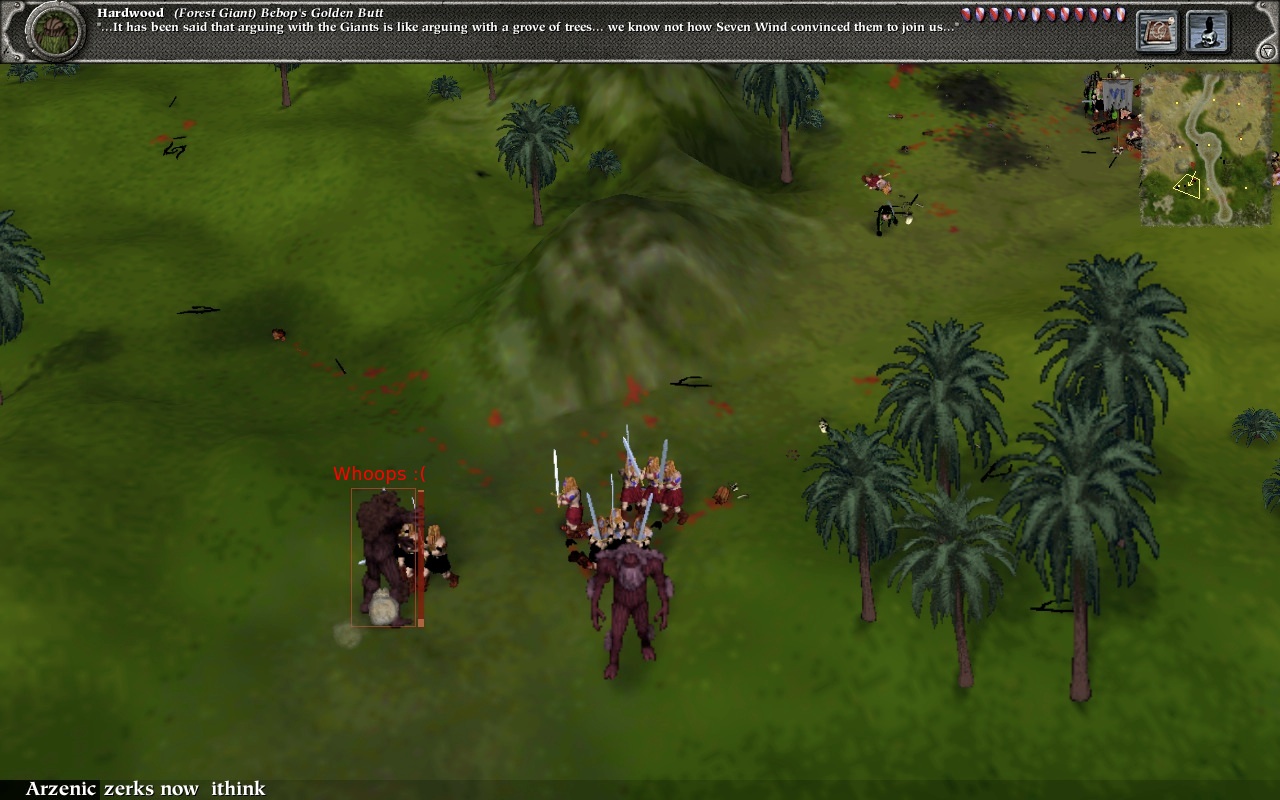 Shaister forgets to dance in anti-climactic fashion! As rabican mocks him for his GIANT ineptitude he put on display, and shaister makes a sad face, GKG sends 3 souls on the offensive, while seeker and zak discuss potential flaws in our flag defense.

TMNS has nothing to worry about however, because tirri has a bright green forest giant with zerk support, vs some thrall and a gholalkdsfjSDKLFGHSFD:LKGHJDSKLPGHJSDKGL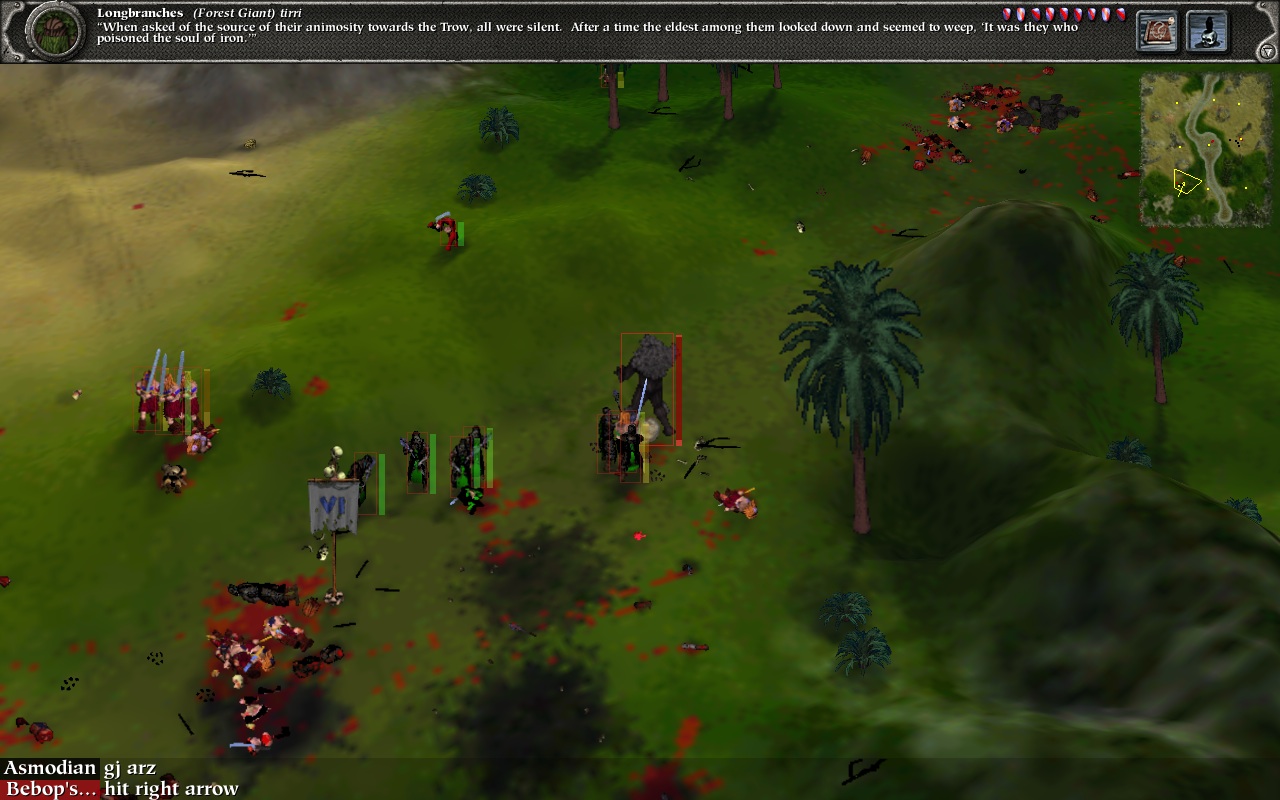 Well thats fine because we have the THRALL MASTER on the job, how is that going by the way?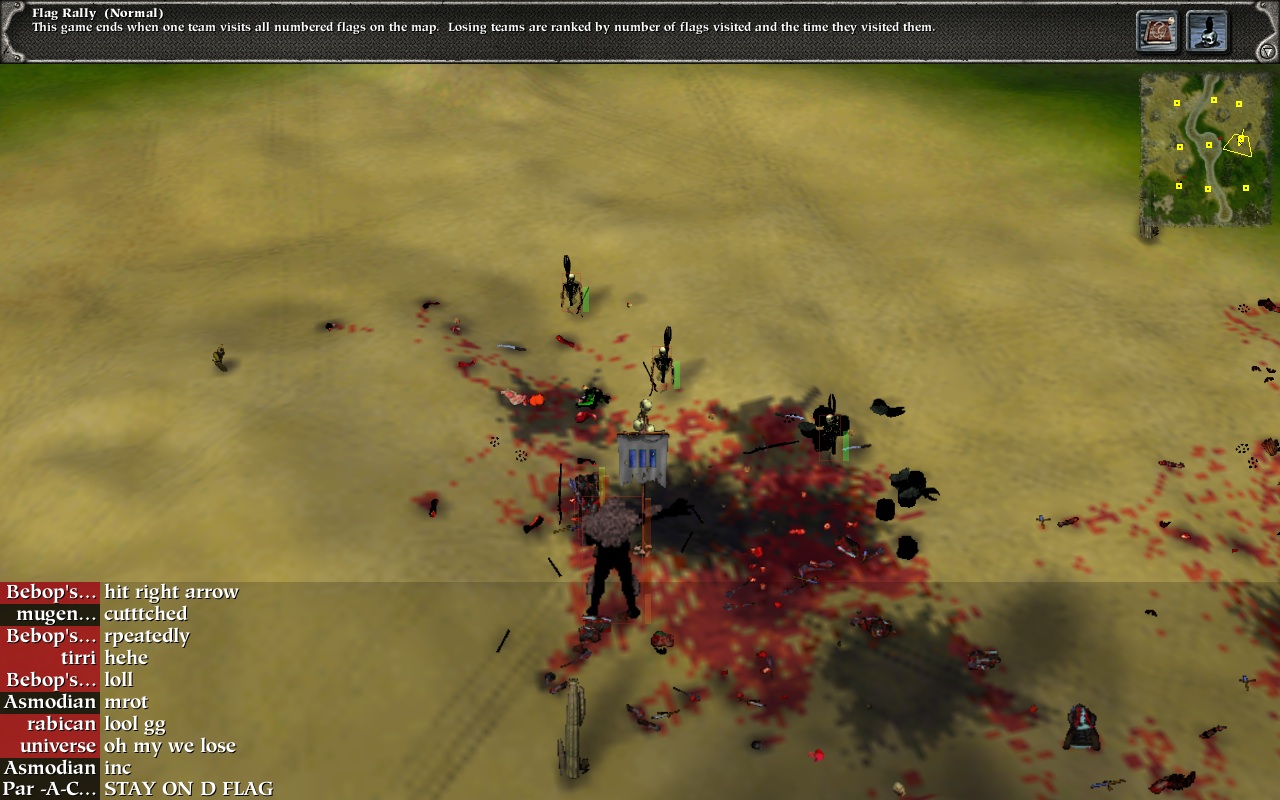 Oh, well I guess all thats left is the gg'ing...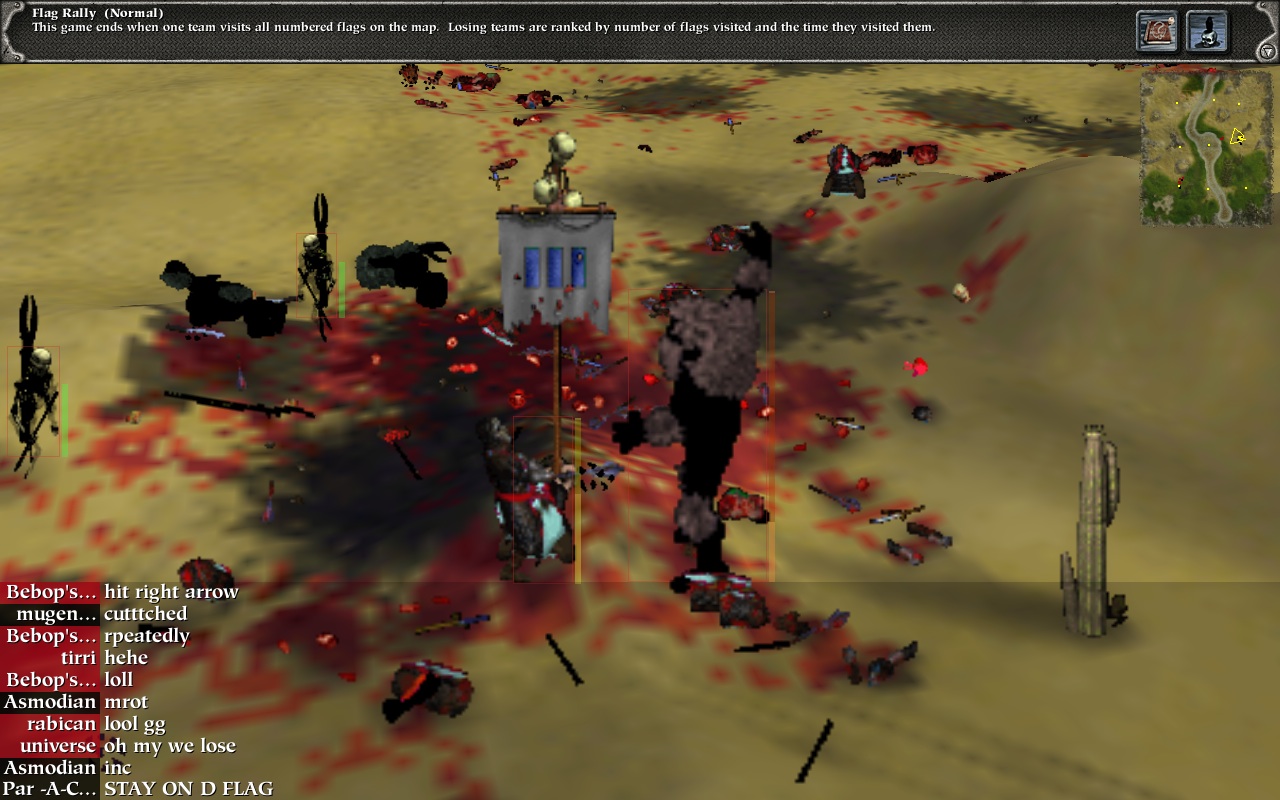 A thunderous boom echoed across the canyon, as El_Seeker, tired of being known as the SECOND best Indian-American on Myth, smacks East Wind's forest giant with his mace
Well lets not get our hopes up, its still 3 soulless vs 1 red thrall, can TMNS really pull through?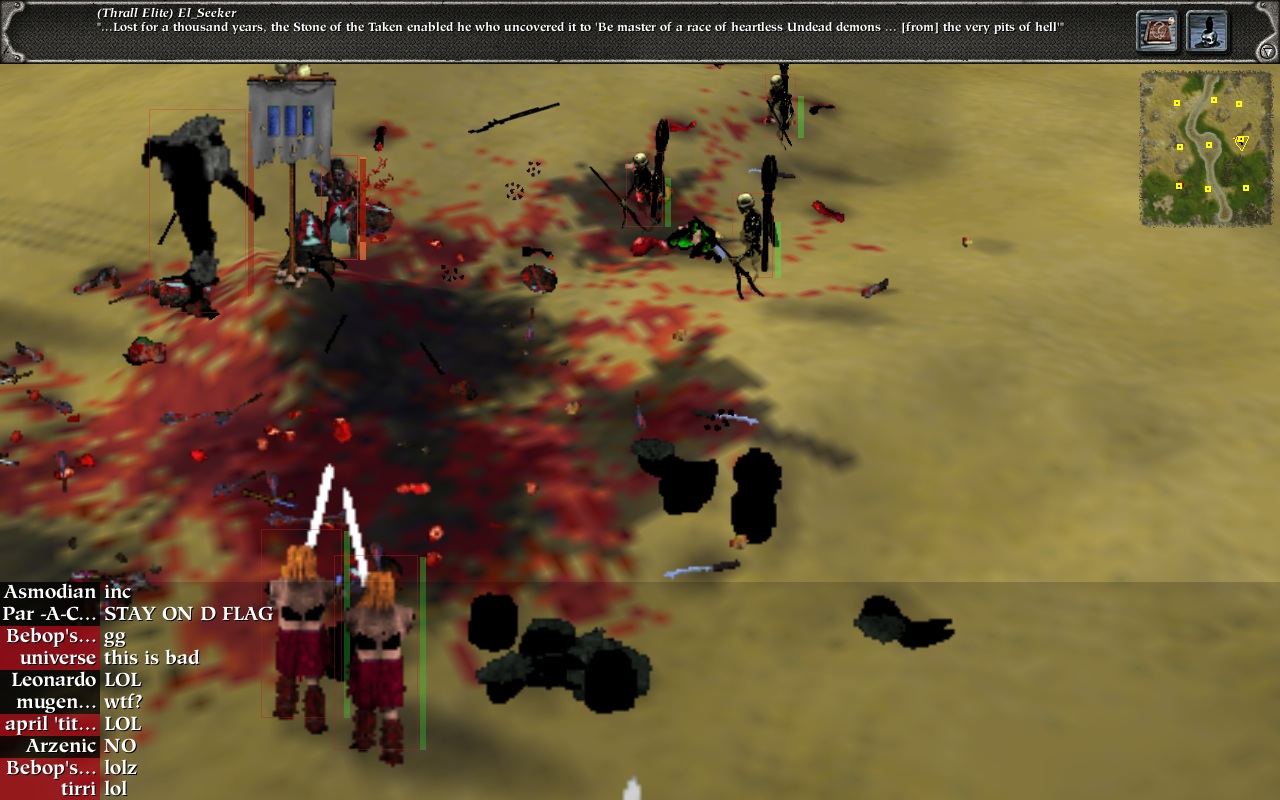 Adrenaline reinforces our home AGAIN! Well I guess one could argue that if he had just left his zerks there this wouldnt have--- well lets not focus on that, THE DAY IS SAVED! How are things going over on the other flag?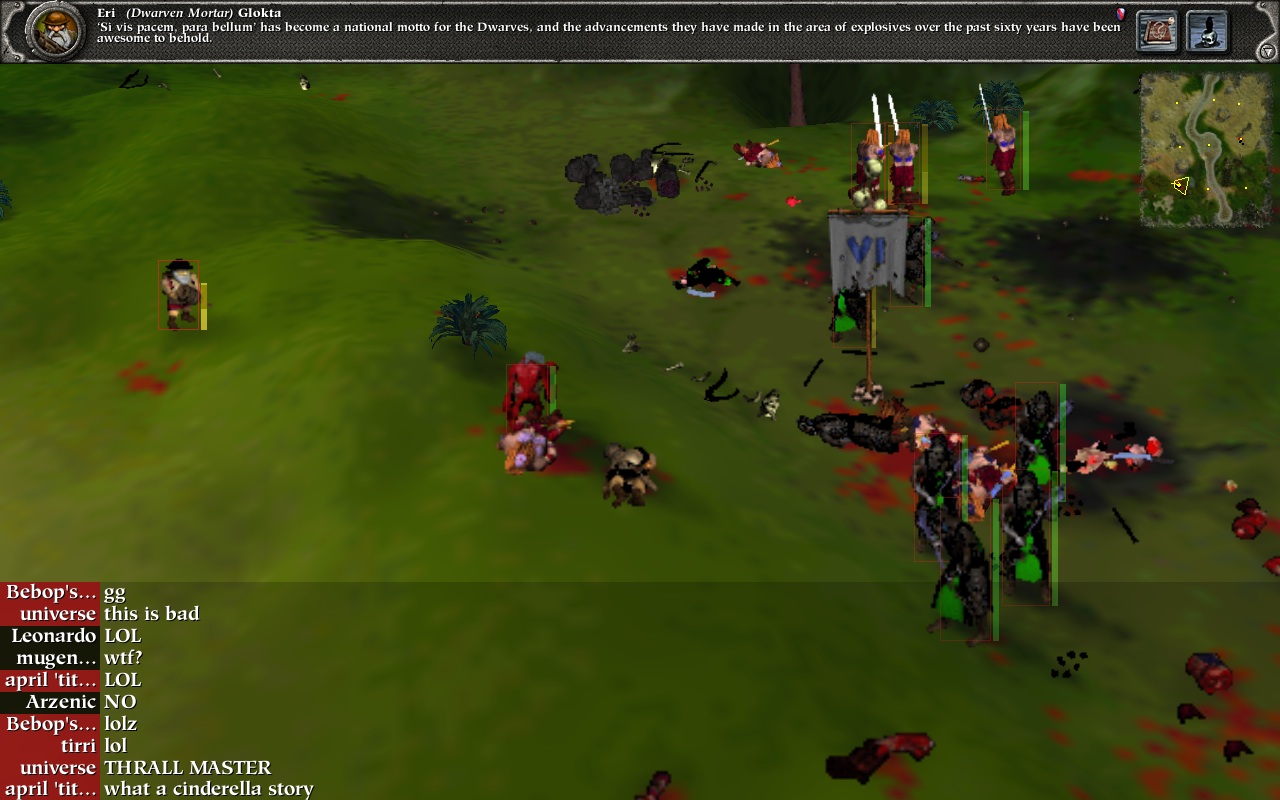 April is right, this was a Cinderella story. But who is Cinderella in this case? Shaister had some good smacks with his FG, and Adrenaline reinforced our flag twice. Lets just let the stats decide.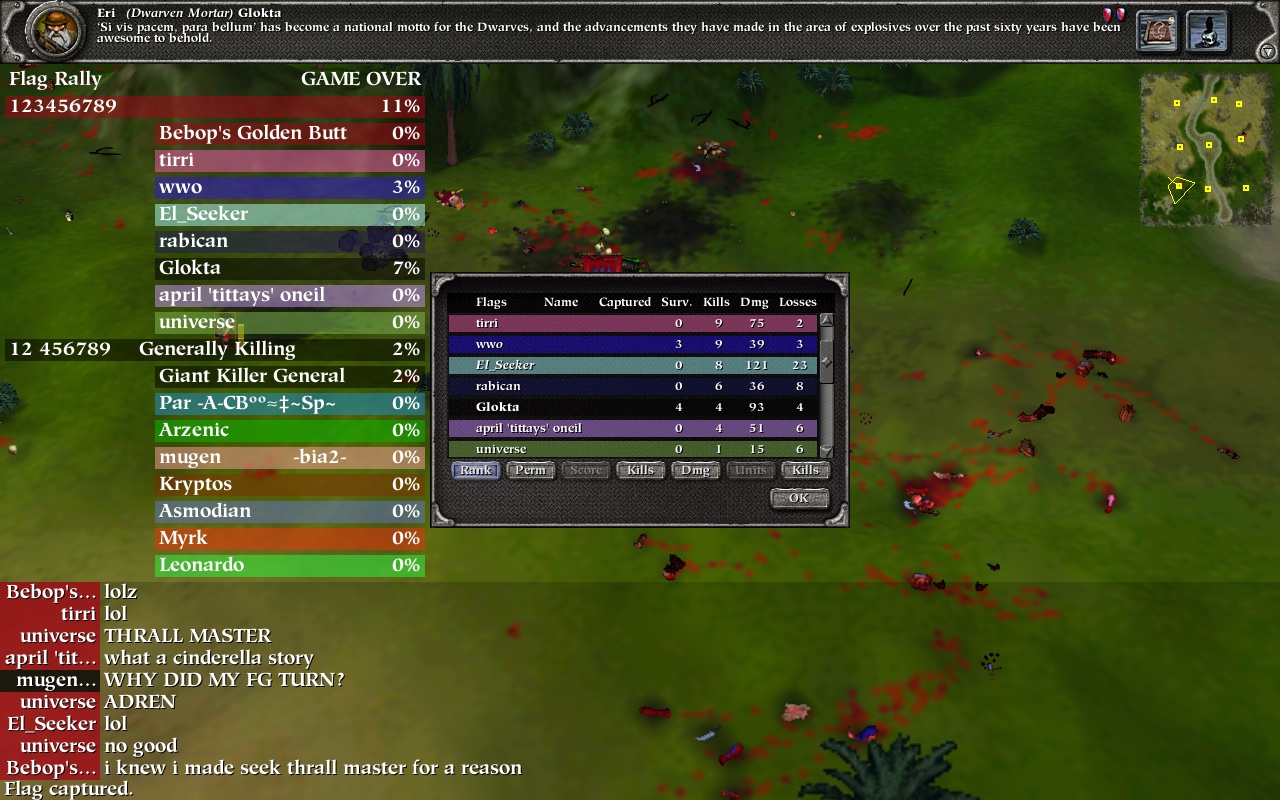 The only person ranked 2 balls in this game, Seeker, is the official MVP! Able to overcome the odds, beating the #1 Indian-American on Myth in a thrall vs FG battle, and achieving most damage in the game.
Limp, with 2 morts and 4 zerks, gets 15 damage and 1 (accidental) kill. Yes even with this traitor in our midst, TMNS was able to overcome adversity and win the most competitive game myth has seen since 2012.
Does this mean that we're going to win MWC? No, but the odds do seem to be in our favor...