What's an MWC without a TA?
Gonna give this one a Hellish theme, because that's what some people feel like giving time to a 20 year old game is... Hell.
LICHES
- 5.0 +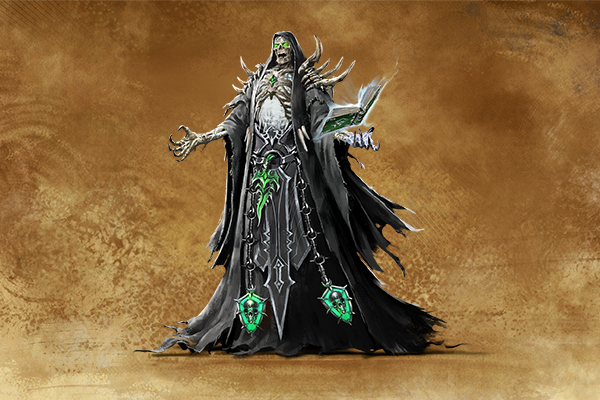 (Cruniac laughing as he cast a power spell on Logan/Alfi, and won the Spring Open Finals)
Liches are power hungry sidekicks of Lucifer himself (To who Satan is, has not been agreed on by the Myth Population Entirely). Liches command and rule all creatures beneath them either through their leading power (captaining), or their sheer magical power (BC Skills). If you encounter a Lich on the battlefield, you will most likely not come away alive. Liches are superior in almost every way, either by a little or a lot, to all creatures in Hell. The Liches of MWC 2017 are:
Giant Killer General, tirri, Cruniac, East Wind
DEMONS
- 4.4 - 4.9
Demons are the next step down from Liches, but still powerful beasts. In Hell all creatures except Liches and the occasional Cerberus fear Demons. They should. Demons have incredible BC skill reeking havoc among those that challenge them. Demons are reliable on the battlefield to fend for themselves, rarely getting lost or attacking when they shouldn't. Sometimes Demons make good captains. The Demons of MWC 2017 are:
Paris, Adrenaline, Gekko, Arzenic, Dantski, Asmodian, Zak, HMP
CERBERUS
- 3.8 - 4.3
Cerberus are multi-headed beasts of the Underworld, closely related to Hell Hounds. Cerberus are good at fighting and have good awareness skills too, but if they are not on their top game they can be caught. With overall reliability and good BC skill the Cerberus are your go-to reliable role players, but more advanced than your hell hounds. Even though they are less common, some Cerberus have the skills to lead creatures of the Underworld. The Cerberus of MWC 2017 are:
Ratking, Trevelyan, SlatE, Demolition, Thalander, Ruin, wwo, Kryptos, Myrk, Akira, Monty
HELLHOUNDS
- 3.2 - 3.7
In all aspects, the Hellhounds are the same as the Cerberus, but they are handicapped. Hellhounds only have 1 head! This doesn't mean the Hellhounds are handicapped players though. Hellhounds are your role players, average killers, and sometimes tunnel vision effected myth players. They possess the ability to fight capably, they might not have top notch map skills, or they might. BC and map skills vary between the Hellhounds with some having more of one than the other. The Hellhounds of MWC 2017 are :
LSO, Shadow, Captain, Argos, Rodeki11, killerking, Funk, kremisi, pallidice, Homer
SKELETON WARRIORS
- 2.7 - 3.1
Skeleton warriors! Your Skeleton warriors vary from player to player. They can either be a once mighty Cerberus, who is now just Cerberus bones... or they are a rising and upcoming Tortured soul, who has formed a hardy bones to help his rise to power. Skeleton warriors possess average-good to semi-good skills in BC and map abilities. They can be reliable most of the time but get struck by tunnel vision, old rustiness, or the inability to read the chat/follow orders. Cerberus/Hellhound Skeletons tend to be stronger than Upcoming Souls. There are 2 types of Skeleton Warriors below:
Old Warriors:
Flatline, Rabican, Sormiron, dac, phos
New Warriors:
YOLO, Ether, Gabba, Vihaan/Vasazel, spoon
TORTURED SOULS
- 2.0 - 2.6
Tortured Souls. Ah the screams of their sorrows and want for more. They are in Hell for a reason, and the myth reason is.... they will never become more. They may try and try again but they will always remain the less than average level of skill. Some laugh at the Tortured souls (mostly Liches and Demons), but some have hope that they will one day grow bones or become more skilled. Tortured souls have that little bit of skill to matter in some instances on the battle, and when they gang up on 1 creature above they have a chance. Alone tortured souls usually don't do much or have much of a chance except when they fight a poor, poor Preta. Perhaps one day a Tortured soul will break the spell, and become a Skeleton Warrior. Who knows? The Tortured Souls of MWC 2017 are:
Scratch, Logan/Alfi, Scarymonster, Jahral, Father Xmas
PRETA
- .5 - 1.9
Preta are a mythical Hellish creature of South/Eastern Asian beliefs. A Preta is a lost soul who wonders the Earth looking for food. Preta prey on the weak souls of starving children. Unfortunately for our Preta, you do not see a creature called Starving Child above. Preta are the bottom of the food chain of all creatures. They usually possess low myth skills, and little to no BC capability. They might excel in small tasks or specific skills but overall do not affect the battle for the better, unless you are on the other team. For Example the Preta are the kind of guys that get trow kicked while they throw spears, when they are right beside a hill. Some Preta are hopeful and learning, some are stuck for life wondering looking for a lost hungry child. The Hopeful Preta of MWC 2017:
garnish, bh (both of these dudes are on a path for improvement IMO)
The Preta of the Preta:
Malsleizure
I honestly don't know why malsleizure even plays this game. I'm pretty sure he might not click more than 3 or 4 times when he lines up to fight. I don't think hes aware of micro, ground attack, or you know... just skill in general. He has no BC capabilities, a terrible host, and the only thing he does is camp in a FFA game and complain in 2t when he somehow gets negative dmg every game.
Sorry for missing pictures, most wouldn't work and I got too lazy to try to find ones that did!